Valentine's Day is right around the corner
And no matter how you're celebrating (or who you're celebrating with), I'm sharing my favorite 5 tops for February 14th:
I love that this top has a high neckline but balances the more modest silhouette with a playful sheer overlay.
Me-OW. This cami can also be worn backwards, but I think I prefer it with the lace-up deep-V in back. Not sure anything says Valentine's Day more a than red velvet and lace combo.
If sweet and soft is more your vibe this Valentine's Day, I really like this pink-y mauve off-the-shoulder top. Pair with a dainty necklace or some bold earrings to complete the look.
If you want to be a little more daring on the 14th, then this tie-front top is what I would choose. I love the bold red polka dots and slightly ballooned sleeve. In case you love the plunging neckline but don't want to be exposed below the tie, there's always the option to safety-pin the rest of the front.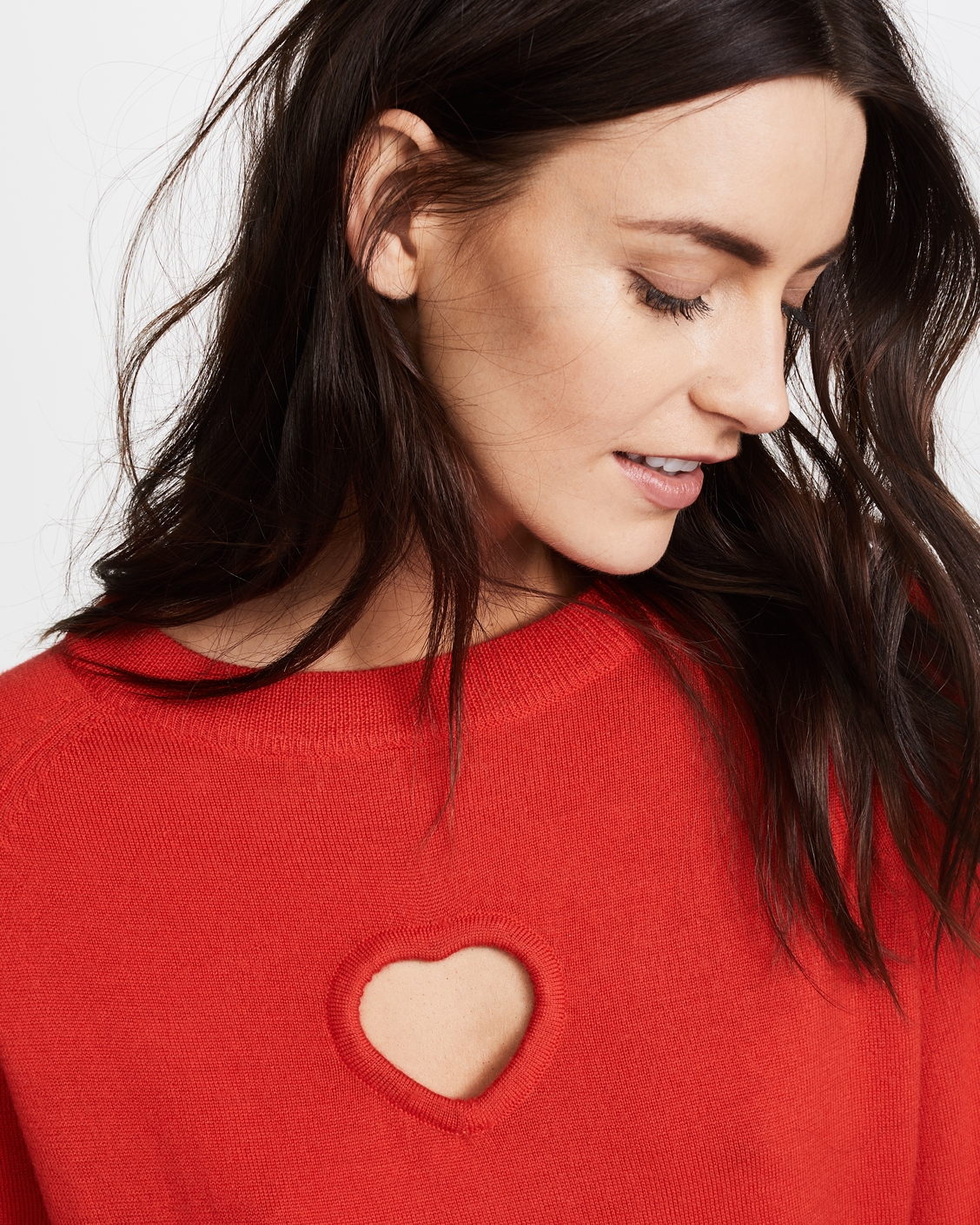 If your Valentine's Day is more relaxed (whether that's dinner at home with your significant other or a movie night with your friends), I love this casual-but-festive sweater. The heart cut-out is a really pretty and unexpected touch.